Download the ICDigest as pdf by clicking the image.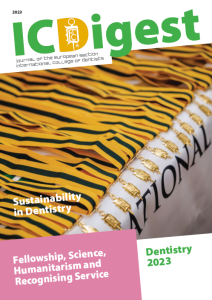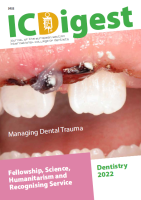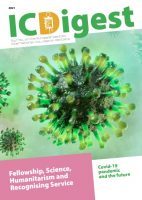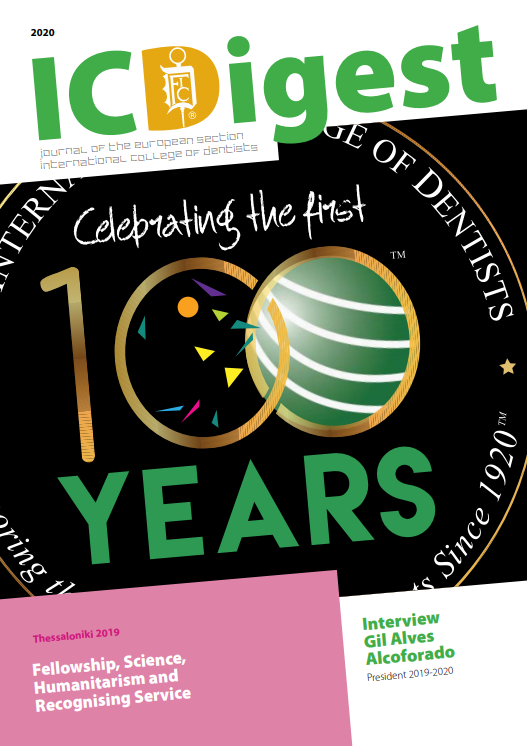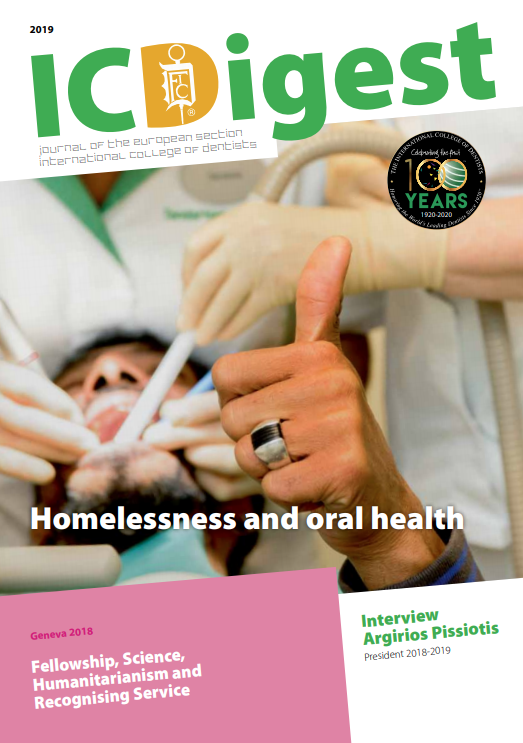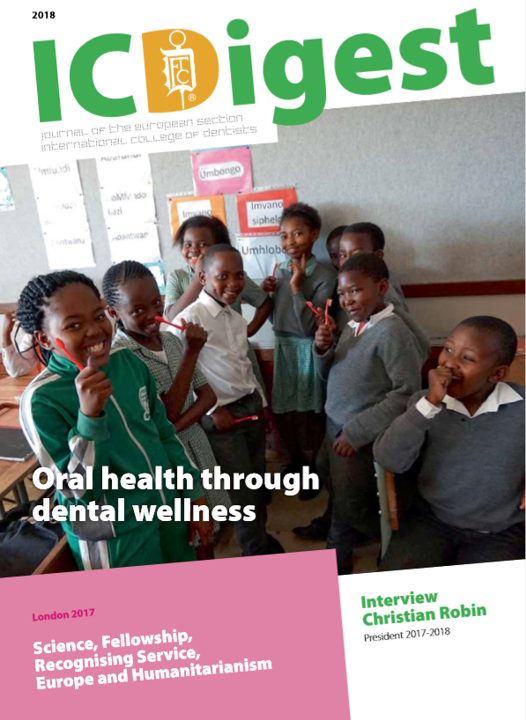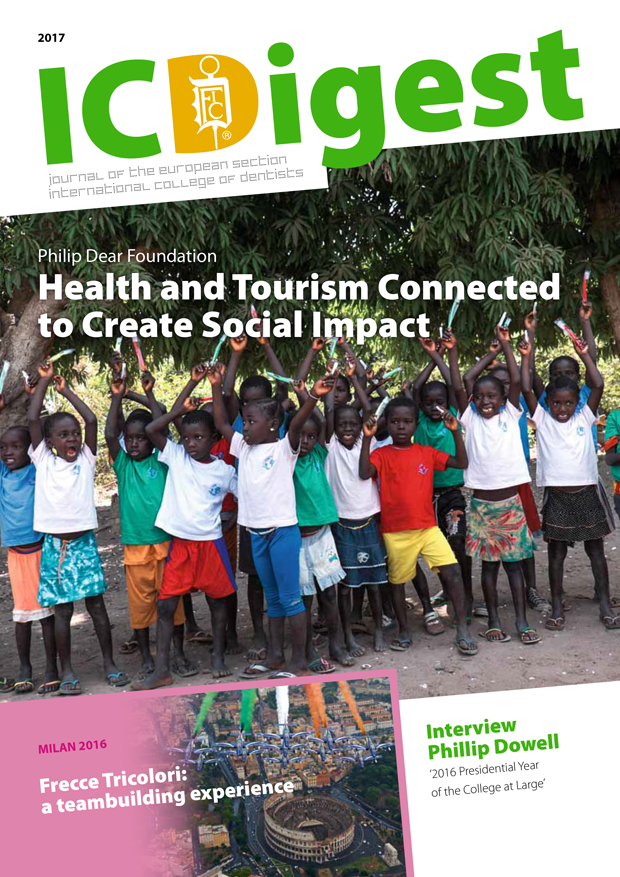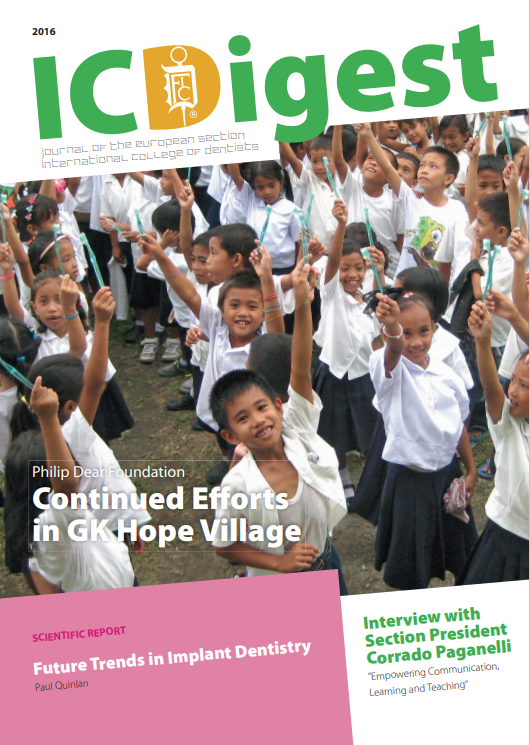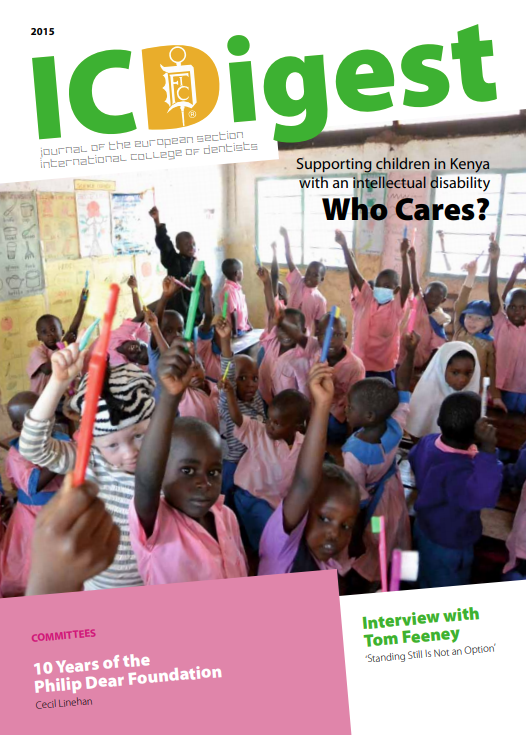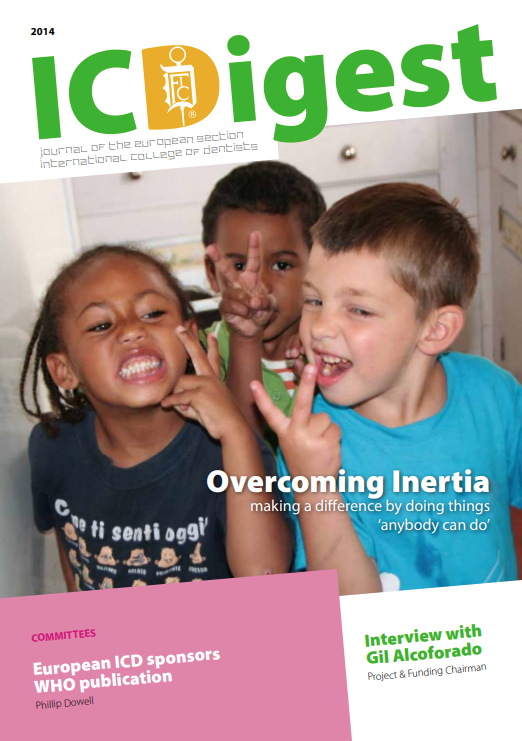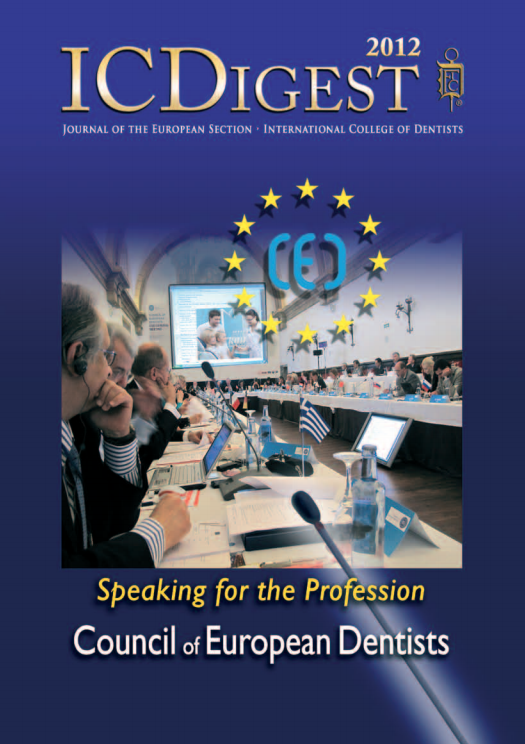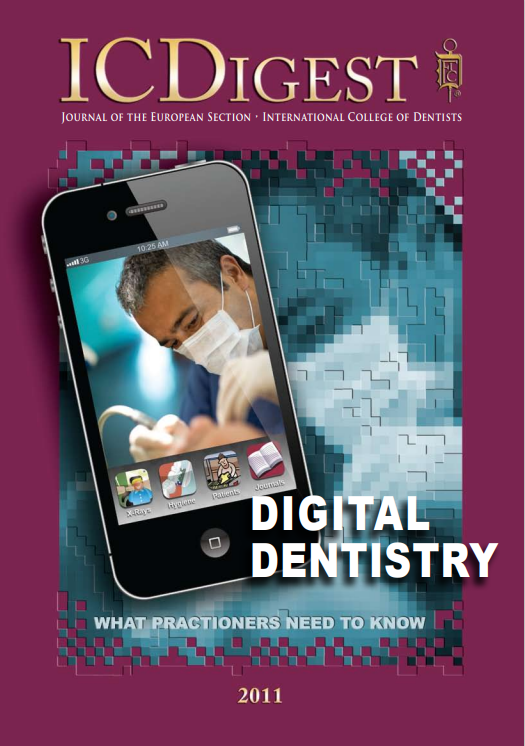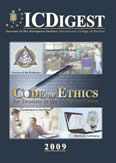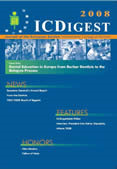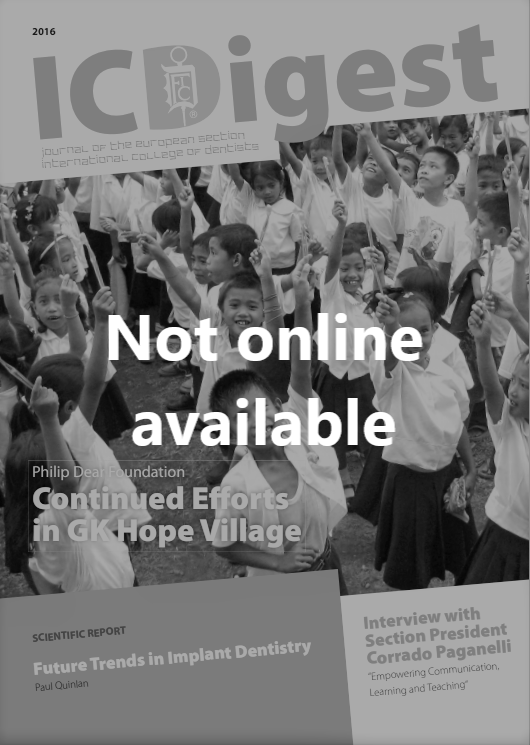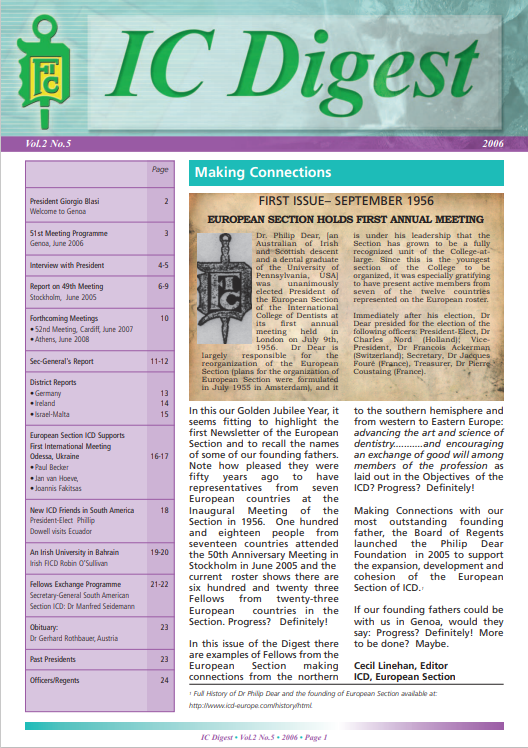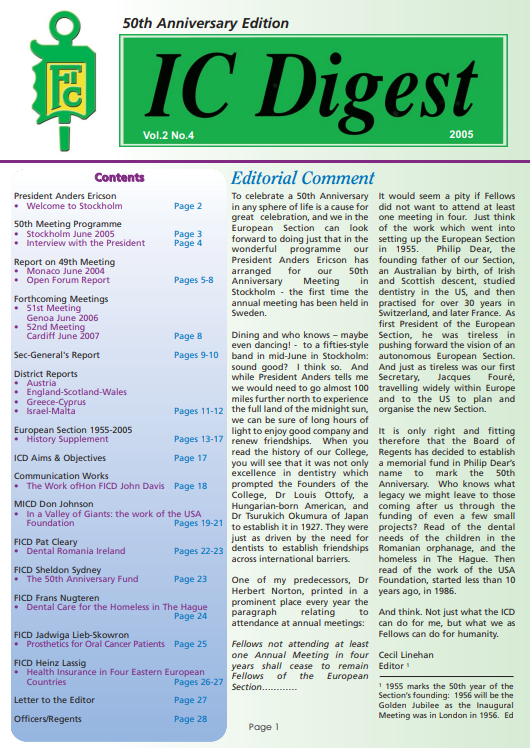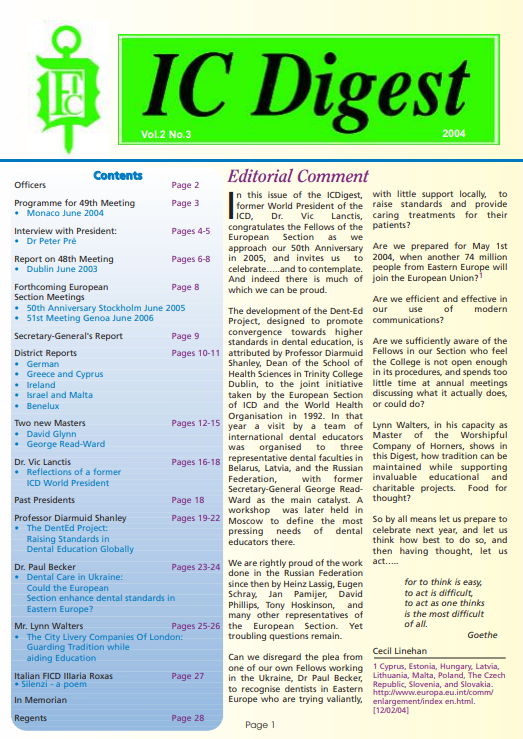 ---
Papers from ICDigest 2003:
ICD Fellow, Dr. Pat Reynolds, Senior Lecturer and Deputy-Director of Education for Distance Learning at Guy's, King's and St. Thomas' Dental Institute, London, pays a special tribute to the pioneering work in dental education by videoconferencing of our late Secretary-General, Dr Ian Poplett. DOWNLOAD HERE.
The work of the World Health Organisation in Central and Eastern Europe is highlighted in an article by the Chief of the Oral Health Programme of the WHO, Dr. Poul Erik Petersen. DOWNLOAD HERE.
Three of our own Fellows, inducted in Lausanne in 2002, write about their own particular skills in treating patients with special needs:
• Dr Elinor Bouvy-Berends of the Netherlands. DOWNLOAD HERE
• Dr. Meredyth Bell of England. DOWNLOAD HERE
• Dr Giovanni Bandettini of Italy. DOWNLOAD HERE
---
Papers from ICDigest 2002:
Dr. Gennady Pakhomov, formerly Chief of Oral Health of the World Health Organisation, shows how oral health in the Russian Federation mirrors political and economical stabilisation.
DOWNLOAD HERE.
In addition to the regularly maintained the WHO Global Oral Data Bank (www.who.int/ncd/orh/index.html), the WHO Oral Health Country/Area Profile Programme (CAPP) was established on the Internet during Dr. Pakhomov's time. More than 30 WHO Collaborating Centres all over the world are co-ordinated by the WHO ORH CAPP Web-site – Country/Area Profile Programme: (www.whocollab.od.mah.se)
Dr. David Phillips, ICD Fellow and Chairman of Denplan, reports on an ICD sponsored visit to a medico-legal meeting held by the Russian Dental Association (RDA) in April 2001.
The purpose of the visit was to explore where the RDA, the dental profession and the government in the Russian Federation, together with insurance companies, see the present situation in relation to the provision of indemnity, insurance and advice for the dentists practising there.
DOWNLOAD HERE.
Austrian ICD Fellow, Dr. Peter Schopf, gives an account of the Dental Project in Burkina Faso, West Africa.
The project started in the Autumn of 1997 when Dr. Schopf heard from a retired carpenter, Franz Grandits, about the hospital he had founded in Burkina Faso, West Africa. Franz wanted to expand the hospital by providing it with a dental clinic. Having had several meetings with him, Dr. Schopf decided to go to Burkina Faso himslef to look at the situation and evaluate the requirements.
DOWNLOAD HERE.
2001 USA Section President, Dr. Richard Shick, writes on a Successful Process for Prioritising Projects: Establishing a Public Health Specialty Training Programme in a Third World Country
Opportunities abound: When and where should ICD take on more projects? A two-person committee was appointed to find a project that would permit all Fellows an opportunity to participate in a relevant, rewarding and essential project. Dr. Shick believes the information on the Committee's efforts is fascinating and should be shared.
DOWNLOAD HERE.